Who Can You Trust in Tampa to Help You With Your Hearing?
Our providers and staff members can relate to our patients. We know firsthand the effects of hearing loss and/or tinnitus based on personal experience. We understand the frustration and the day-to-day challenges; and, because of that, each staff member shares a passion for helping those who suffer from hearing health issues.
Our office is continually updating our products and we are constantly training on the newest innovations in advanced technology which we pass along to our patients. With this advanced technology, we offer the solution, the compassion, and the personalization which is needed.
There is no one-size-fits-all approach; thus, we listen and learn what an individual's needs are, so that we may recommend and implement the best solutions to achieve the best results.
We are an independently-owned private practice; thus we are not focused on selling a certain product or procedure which results in a conflict of loyalties. Our loyalty is to our patients and we treat each and every patient as our own family. We strive to always meet our patients' expectations and pride ourselves on exemplary customer service. We want everyone we touch to experience a great quality of life.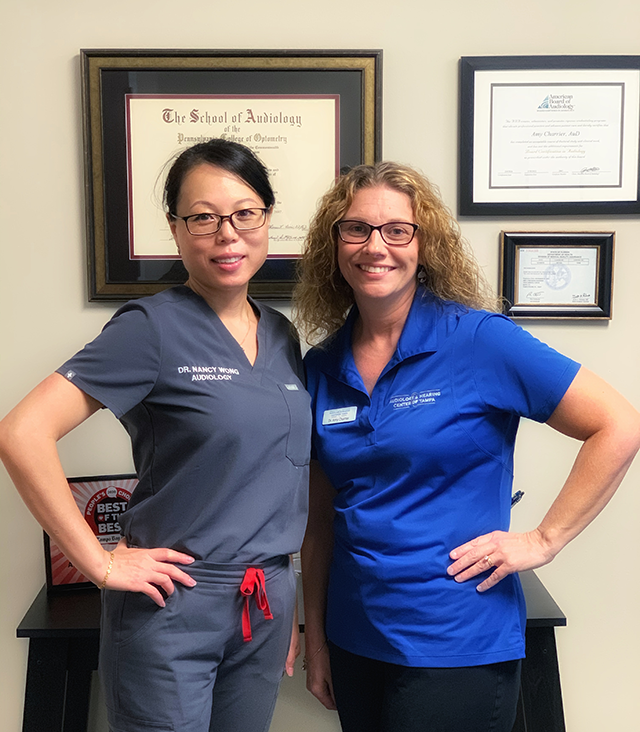 Nancy Wong, Au.D.,
and Amy Charrier, Au.D.
Meet the Team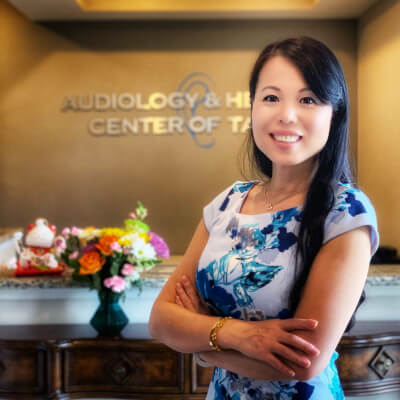 Nancy Wong, Au.D.
Director, Audiologist
Westchase Office
Dr. Nancy Wong is the director at Audiology & Hearing Center of Tampa. She was born in Hong Kong and educated in the United States, receiving her Doctor of Audiology degree (Au.D.) from the University of South Florida in 2002.
Dr. Wong established the practice eleven years ago and has over 20 years of experience in helping thousands of people. She provides diagnostic, rehabilitative, and other services associated with hearing, tinnitus management, and related audiological fields. Dr. Wong treats each patient with respect and professionalism, while giving them personalized treatment because they have become a member of her "Audiology Family."
Dr. Wong enjoys spending time with her family, traveling, and photography.
Education
Au.D. – University of South Florida, 2002
B.A. – University of South Florida, 1998
Residency
Bay Area Ear, Nose, and Throat, Tampa, 2002
Board Certification
American Board of Audiology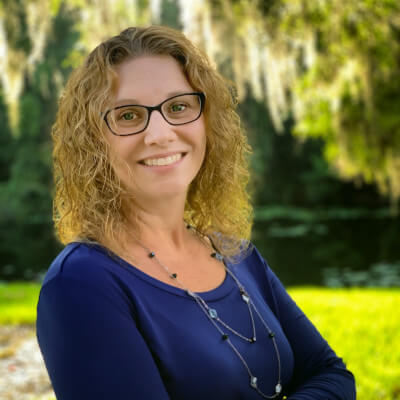 Amy Charrier, Au.D.
Doctor of Audiology
Tampa Palms Office
Dr. Charrier is originally from Central Maine and relocated to the Tampa area in 2000. She attended the University of Massachusetts, Amherst and received her Master's Degree in Audiology in 1999.
She later went on to receive her Doctoral Degree in Audiology from the Pennsylvania College of Optometry School of Audiology in 2007. She is Board Certified by the American Board of Audiology. Dr. Charrier enjoys working with the geriatric and adult populations specializing in hearing evaluations, hearing aid selection and fittings as well as rehabilitative counseling.
Dr. Charrier is married and has 2 children. She enjoys spending time with her family, attending her children's sporting events, going to the beach and traveling.
Education
Au.D. – Pennsylvania College of Optometry School of Audiology, 2007
M.A. – University of Massachusetts, Amherst, 1999
B.S. – University of Massachusetts, Amherst, 1997
Residency
Feldman ENT Group, Chevy Chase, Maryl
Board Certification
American Board of Audiology
American Speech and Hearing Association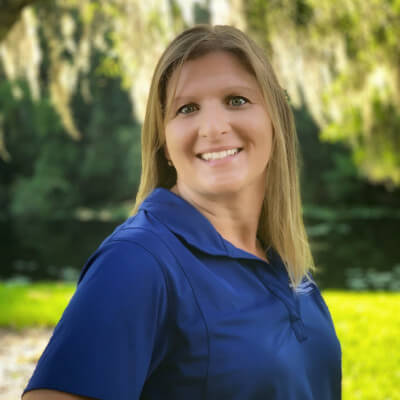 Sabrina Mize
Patient Care Coordinator
Tampa Palms Office
As the Patient Care Coordinator in our Tampa Palms location Sabrina is passionate about helping children as well as adults improve their lives with better hearing.
During her career, she has worked with dementia patients at an assisted-living facility and as a substitute teacher with the Pasco County School System. Sabrina was a vital part of her family when her grandparents were ill and she was their primary caregiver.
Sabrina moved to the Tampa Bay area from Pennsylvania in 2003. She met her husband in 2004 and they now have two children. During her free time, she enjoys exercising and running 5Ks. She especially enjoys spending time with her children at the ice rink, as both of her boys play travel hockey, which takes her family all over the United States.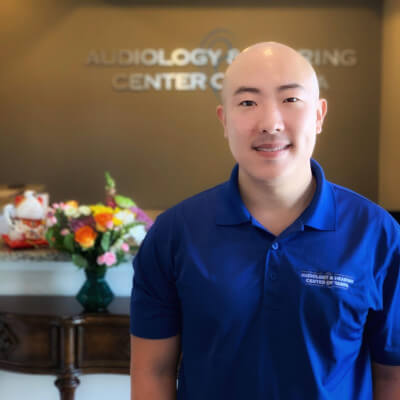 Vincent Won
Patient Care Coordinator
Westchase Office
Vincent is the Practice Development Coordinator for both Westchase and Tampa Palms offices.
He grew up in Austintown, Ohio and graduated with a degree in Psychology from Kent State University in Kent, Ohio. After relocating to Tampa in 2017, he had a successful career at Tesla with educating and sharing their mission of accelerating the world's transition to sustainable energy.
Vincent has firsthand experience of what it's like to live with a loved one with hearing loss. Dr. Wong has helped Vincent's grandfather with his hearing and has improved his well being; allowing him to attend family gatherings and enjoy the conversations that are spoken around him.
Vincent has a passion to help others and loves to be continually educated. In his spare time, he enjoys lifting weights, traveling, and listening to music.
Our Mission Statement
Our mission at Audiology and Hearing Center of Tampa is to provide all patients with the highest quality hearing healthcare in our community. Through the diagnosis and management of your tinnitus or hearing loss, to fitting you with the best hearing aid technology for your lifestyle, our Audiologists look forward to helping you hear all of life's precious moments and assist you on your journey to better hearing. We work hard to make sure you can enjoy life's sounds.