Looking for a Hearing Aid Center Near You?

Contact Audiology & Hearing Center of Venice in Venice, FL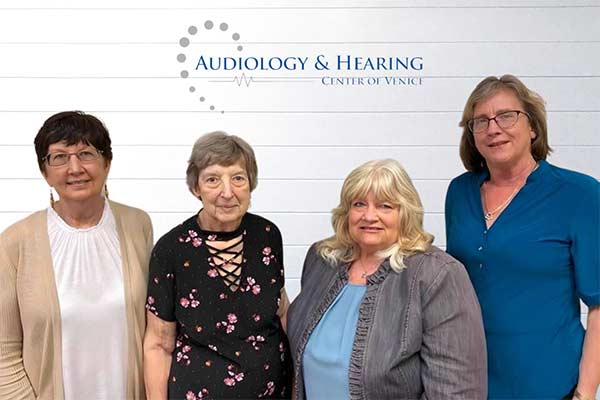 Discover what we've accomplished for so many others experiencing hearing loss in Venice
We can help you, too!
Hearing loss can feel isolating. But it doesn't have to be that way. At our Venice, FL location we're more than just hearing aid providers. We can help you identify the cause of your hearing loss through hearing tests and a hearing health evaluation to determine what treatment options will work best for you.
Meet the Team at Venice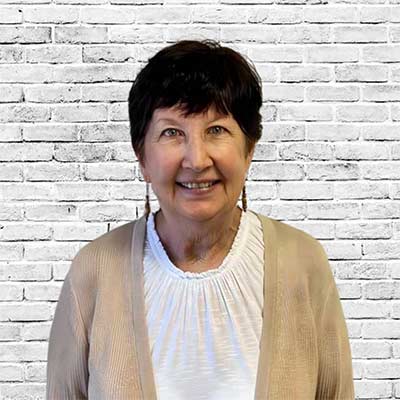 Vickie Adams, Au.D.
Doctor of Audiology
Dr. Vickie Adams is a licensed audiologist who earned a Master's degree from the University of Cincinnati and a Doctorate in Audiology from the Arizona School of Health Sciences.
She joined our team in 2010 bringing with her extensive experience in audiology working in the Venice and Sarasota areas. Dr. Adams is knowledgeable in the latest technology and works with state of the art equipment to ensure her patients achieve their personal hearing healthcare goals.
She has lived in the Sarasota/Venice area for 26 years. Dr. Adams has worked as an audiologist for 41 years. She has worked in ENT, hospitals and private practice settings. She and her husband enjoy time with their daughter and her family (3 grandchildren).
Her areas of expertise include audiological diagnostic evaluations, pediatric cochlear implants and adult hearing aid fittings. The best part of Audiology is time spent talking with my patients and learning about their lives and families.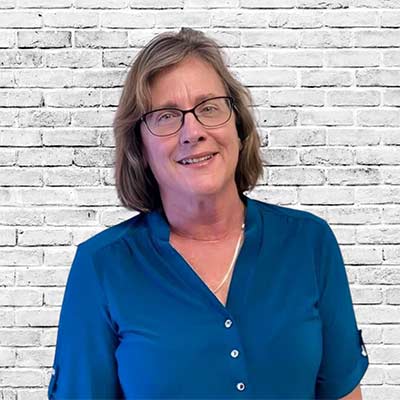 Jill W. Cardinal, Au.D.
Doctor of Audiology
Dr. Jill W Cardinal, AUD, is an Audiologist specialist in Venice, Florida. She attended and graduated from medical school in 2002, having over 21 years of diverse experience, especially in Audiology.
Dr. Jill W Cardinal also cooperates with other doctors and physicians in medical groups including Florida Otolaryngology Group, P.A.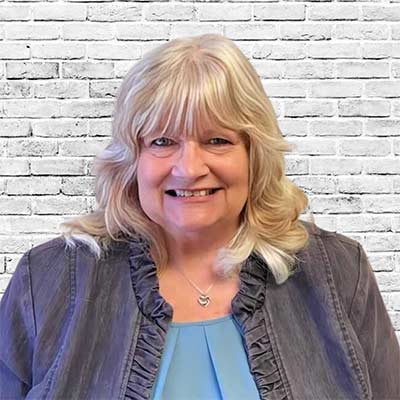 Laura Colon
Patient Care Coordinator
Laura has been a long-time resident of Venice and North Port since 1979, originally from Long Island NY. She has two daughters and four grandchildren.
A graduate from our local college, the old Manatee Community College, now known as State College of Florida.  Laura has over 30 years' experience in Health Care Administration. She enjoys her work with the Patients at Audiology & Hearing Center of Venice, and spending time with her husband, their families and dog Taz.   She loves to read and have a glass of wine while relaxing overlooking the lake, watching the beautiful sunsets at Venice Beach, football Sundays and going on Cruises.
– "I am blessed that I live and work in beautiful Venice, FL."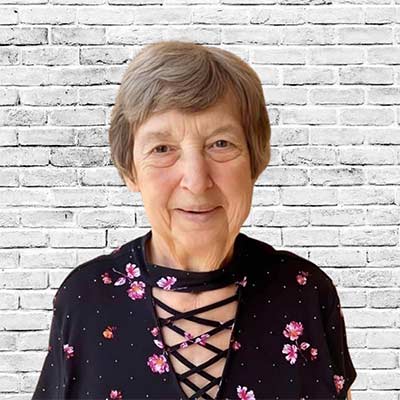 Sandra Nieskes
Patient Care Coordinator
Sandra is happy to be part of Audiology and Hearing Center of Venice.
She has been married to her husband Gary for 62 years and they have a son Todd and daughter Lisa. They are also blessed with 7 grandchildren and 1 great granddaughter. Both Sandra and Gary are very active with Lions Clubs and like to serve people. We have a good association with Lions and Neighbors helping neighbors. She worked for Pepsi Cola in Western New York as office manager for 25 years before moving to Florida. Sandra loves the warm Florida weather.
What patients say about Audiology & Hearing Center of Venice
Helping you improve your hearing is our first priority. We truly care about our patients. See what they have to say about our services in Venice, FL.
Our Audiology Services in Venice, FL
Call Us Now
Call or text us now at 941-307-7518 or send in the form and get your questions answered.
Services are dependant on location please confirm when you call.
183 Center Rd
Venice, FL 34285
Monday through Friday, 9:00am-5:00pm